22% Team members with us for 10+ years

59% Senior leaders who started with a shovel in their hands
Benefits
+

Perks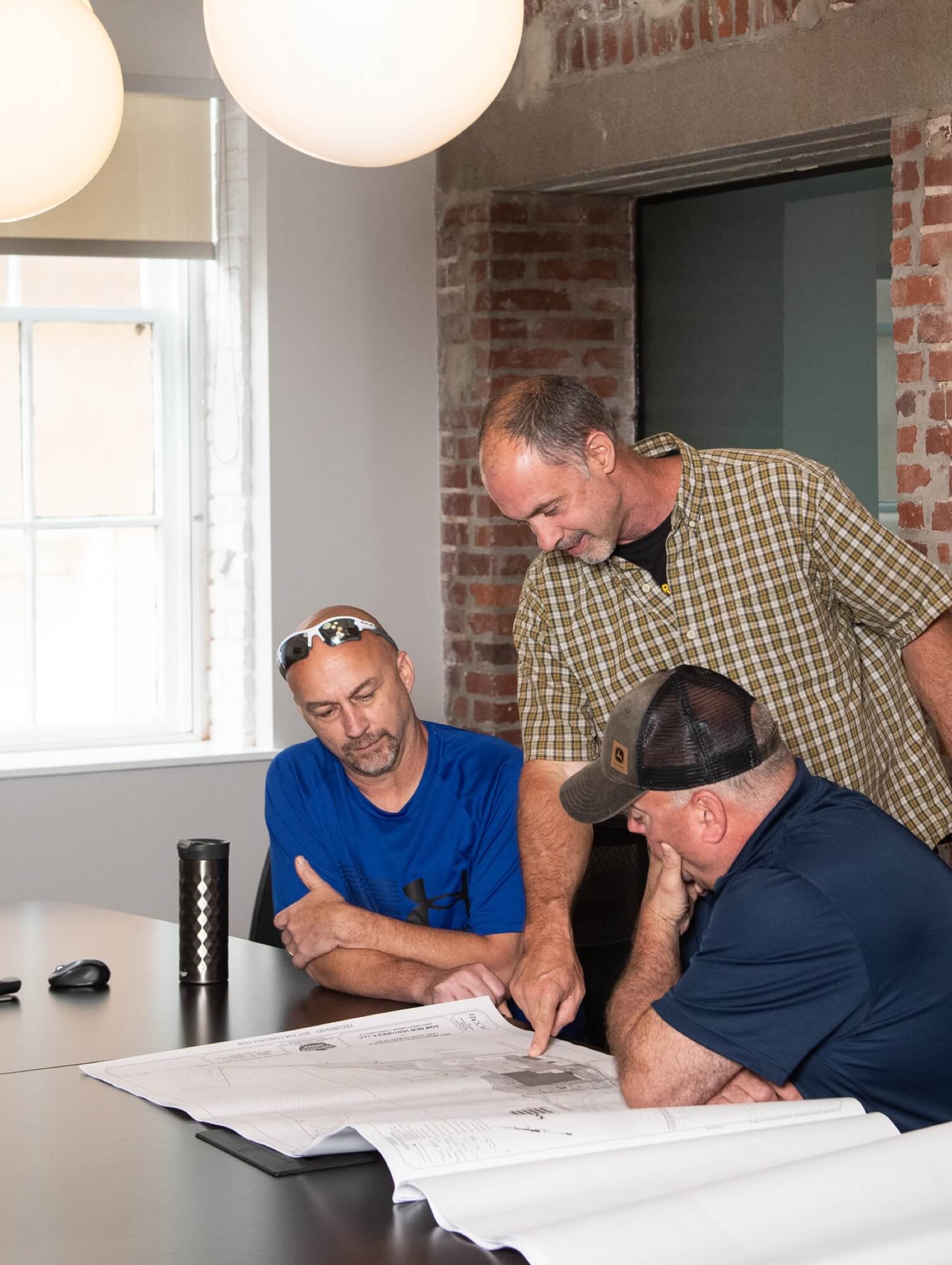 We provide several healthcare, vision, and dental options for all full-time team members.

We believe team members need a balance between their work and personal lives, so we offer a generous paid time off and holiday program.

We offer a comprehensive 401(k) profit sharing plan to help team members prepare for their future.

We provide short- and long-term disability insurance for team members in case an injury or illness would prevent them from working.

We offer full-time team members the ability to participate in a flexible spending account, allowing them to use pre-tax dollars to pay for some out-of-pocket health care costs.

We provide all team members 24/7 access to professional assistance in times of personal crisis.

We believe that our team is made up of the best people in the industry, and we work with team members to explore opportunities for advancement within the company whenever possible.

We are dedicated to making a difference in our communities—and giving team members the chance to be a part of various community service projects throughout the year.

We know how to work hard and play hard. Throughout the year, our team gathers together to celebrate our wins, focus on the future, and most importantly, have fun.

We are recognized regionally as a leader in the site construction industry, and we're focused on continuing that success.

We offer team members competitive salary and benefits packages.
I started working with Matt and CH+N SITE in November of 2010. Back then we were a much smaller company, and although we've grown significantly, I still feel like I'm part of a family. Everyone is always willing to lend a hand and help their fellow coworkers.

When I first started here, I chose to pursue many roles and skills that were brand new to me, and I was always given the support I needed to achieve my goals. Matt is simply the best boss I've ever had. He has allowed me to make mistakes as I've learned and grown as an operator. Even when I felt I wasn't deserving of opportunities, he has always believed in me.

Steven Miltenberger

Operator

I started out running equipment, and then was a superintendent for a few years. Eventually, Matt needed help in the estimating department and asked if I would be interested.

Although I had limited computer skills and wasn't sure I was right for the job, Matt's belief in me never wavered. He has always provided his employees with opportunity and room to grow. If you want to move forward in your career, the team at CH+N SITE always makes sure you have the ability to do so.

Todd Steager

Estimator

It's been so rewarding to see the company grow into what it is today. Matt has always presented me with opportunities to learn and stretch myself. I especially like being sent to work on the more difficult jobs—and enjoy the challenge of learning and honing my skills.

We really are a family-first company, and CH+N SITE has always accommodated my schedule so that I have time for my family. If you are willing to put in the time and effort, you will always be provided with the opportunity to be more tomorrow than you are today.

Mike Paterson

Pipe Foreman